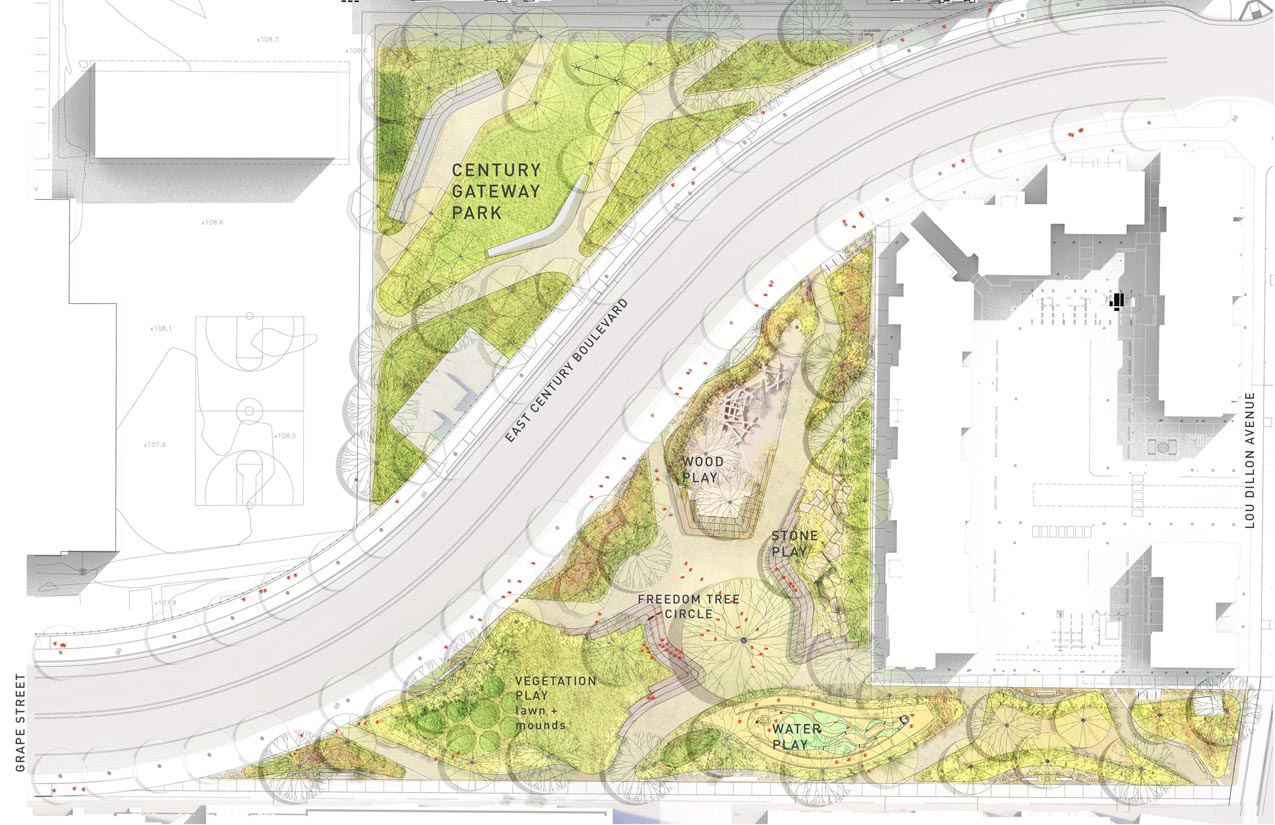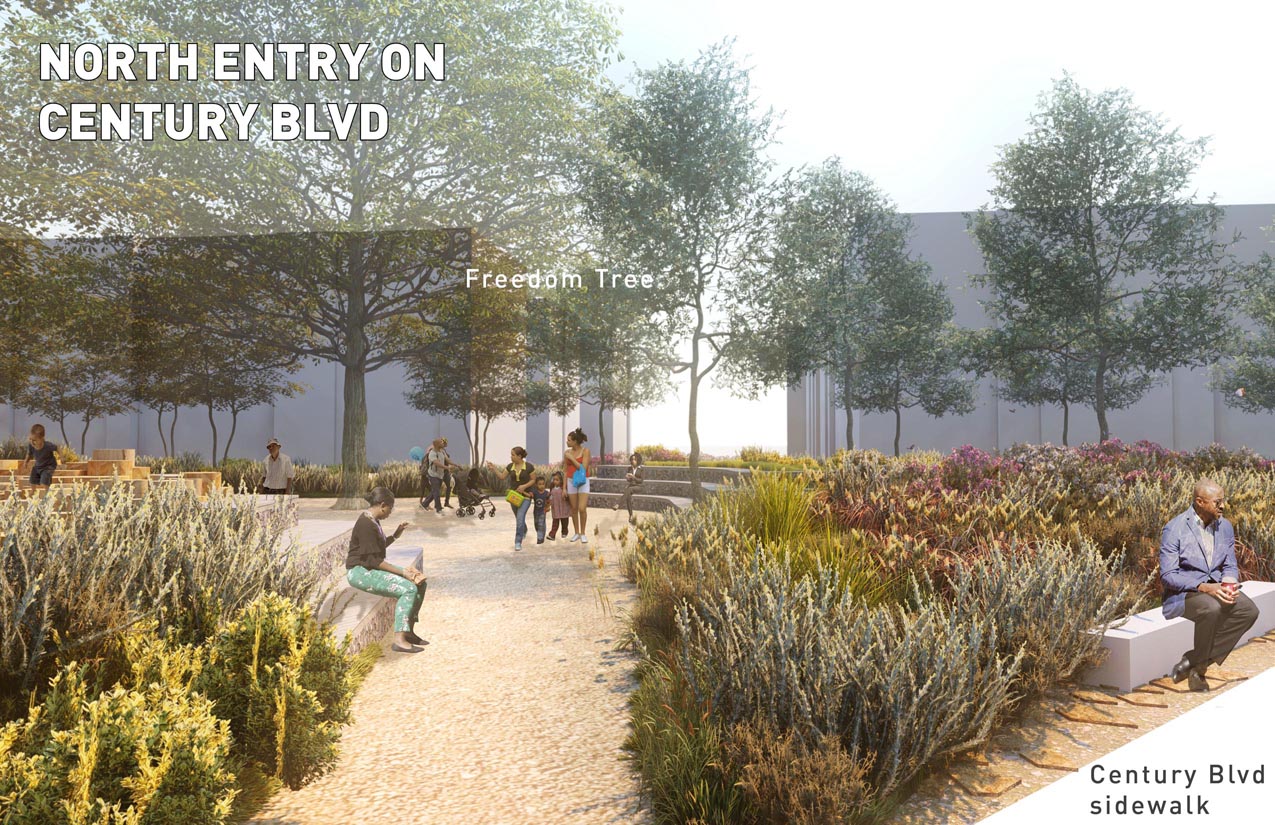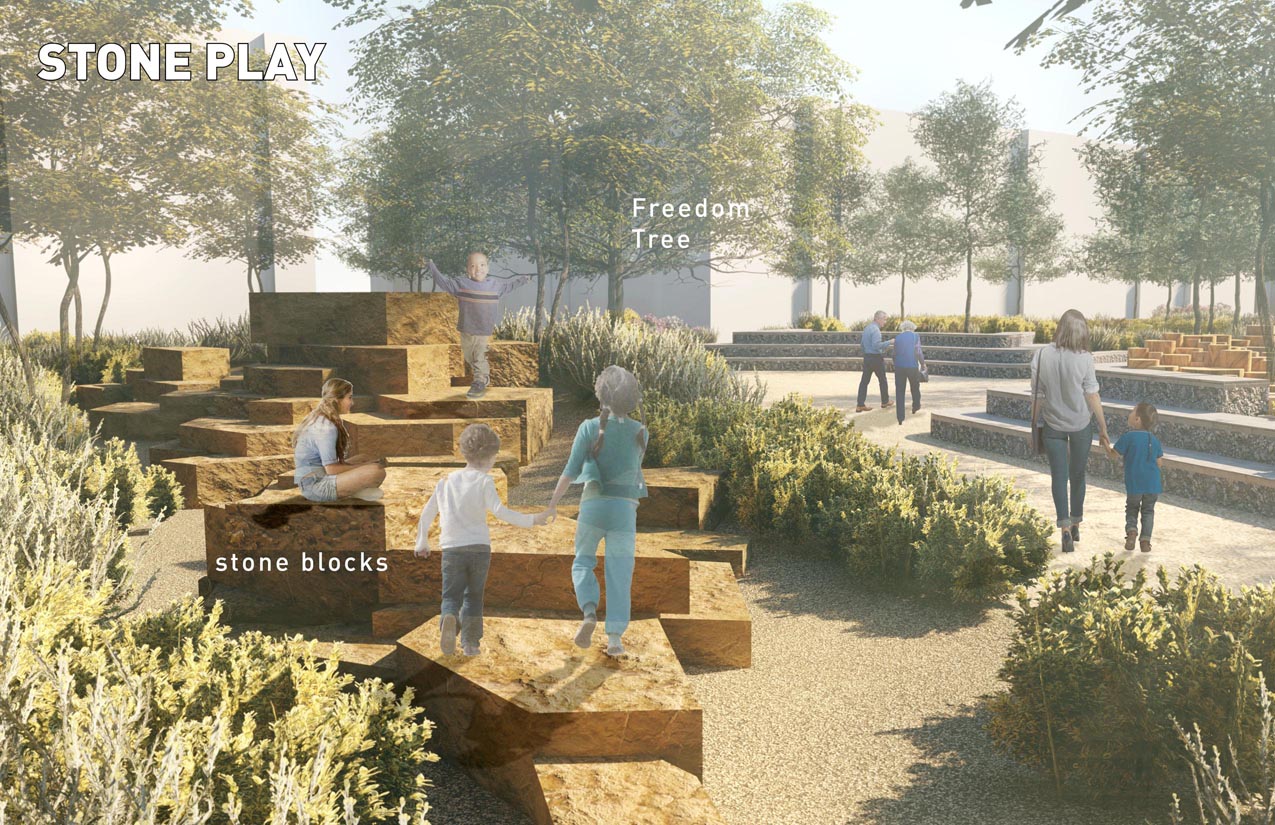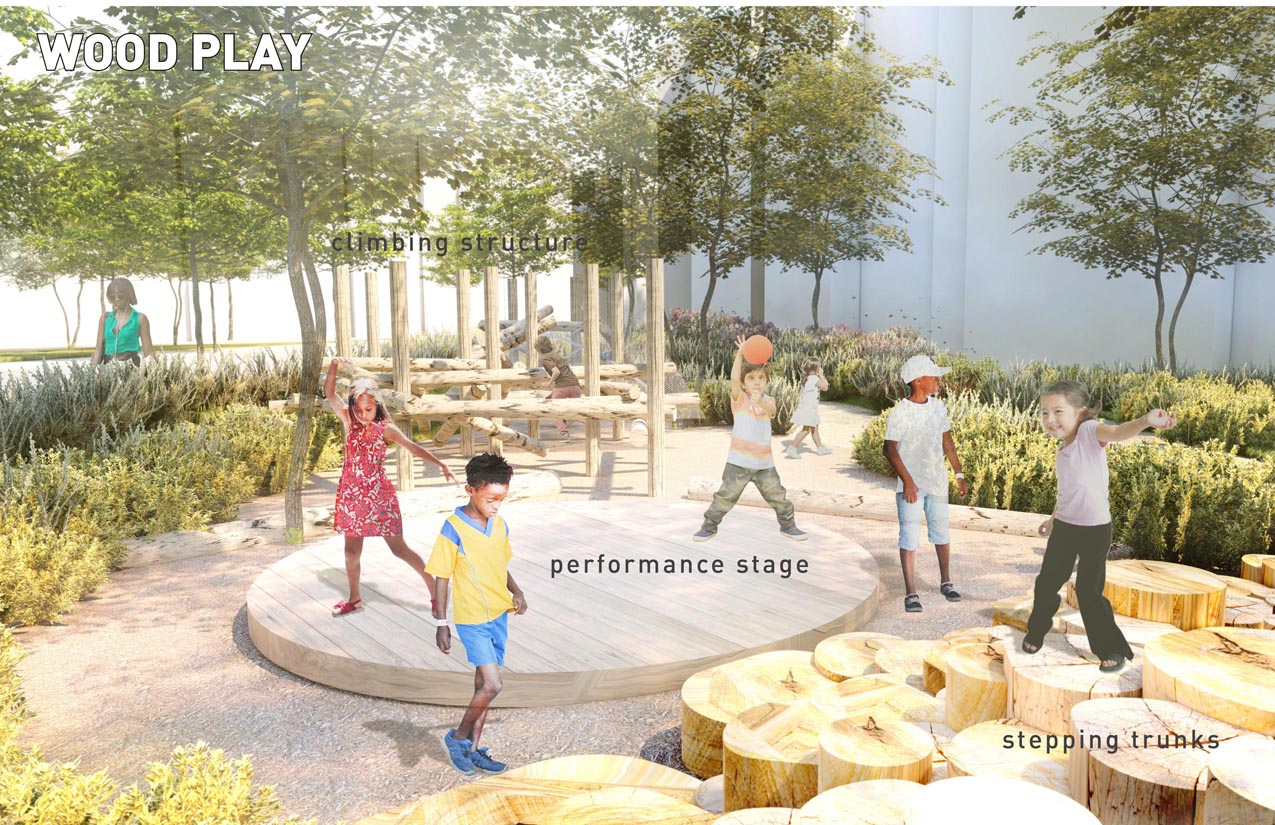 LOCATION Los Angeles, CA
TYPE Neighborhood Park
SIZE 1.25 acres
PROJECT TEAM HACLA - owner, Michaels Development - developer, From Lot to Spot - community engagement
FREEDOM TREE PARK
The Freedom Tree Park is part of the massive redevelopment of Jordan Downs to transform a public housing project into a diverse, mixed-use community. Phase 1B will provide 135 units of housing and 1.25 acres of public open space. When the entire project is completed, the new Jordan Downs will have roughly 9 acres of park space, 710 new apartments and townhouses, a community center, and about 165,000 square feet of new retail space. The project also includes a half-mile extension of Century Boulevard that connects Grape and Alameda Streets, acting as a major new street and gateway into Jordan Downs.
The Freedom Tree Park will commemorate the strength and unity of the community through the symbol of an oak tree that once stood within the park site where the community would gather around. The park will celebrate gathering and play with the natural elements of vegetation, wood, stone, and water. The focus on nature will bring a biodiversity of plant and wildlife to the area which will also serve an educational component to the many surrounding schools in the neighborhood. More than 35 trees will be planted as part of the Transformative Climate Community initiative.
The Freedom Tree Park is envisioned with the Century Gateway Park across East Century Boulevard as the gateway into the contemporary Jordan Downs neighborhood.